Biographies
---
Simon Duncan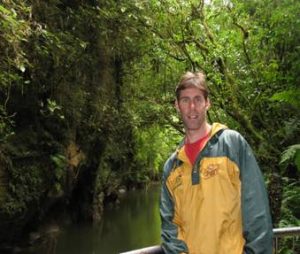 Simon Duncan was destined to be a fitness guru having been involved in sport all his life. From 6 to 16 he played soccer & represented Brisbane at the State Championships 3 years in row. He was also the standout performer in high school for both athletics & swimming.
After high school Simon started going to the Gym but it wasn't providing enough mental stimulation. His best mate Craig encouraged him to start up Taekwondo&as they say "the rest is history". Since his commencement in 1995 he has achieved 5th Degree Black Belt.
In 2002, soon after achieving his Black Belt, Simon began teaching Taekwondo& is still teaching today. Simon is a Senior Instructor with the Institute of Modern Taekwondo (IMT) &currently runs 5 clubs across the Northern Beaches & Northshore. See timetable for further information.
In 2007, after studying diligently at home for 2 years (on top of his full-time office job), Simon became a qualified Fitness Instructor/Personal Trainer. He also has qualifications to teach Older Adults, Aqua Aerobics & Pilates.In 2011, he made the move from working in the office to full-time Fitness/Martial Arts Instructor & has never looked back.
Simon knows to be a good teacher you must be a good role model. Simon is now in his 40's & is in superior physical condition. He believes the key is training smart (not hard) &making healthy lifestyle choices. Simon is continually training, studying & learningto further his knowledge & provide his clients/students with the safest, latest & most effective exercises. Simon has the ability to teach people from 4 years old to94. Simon has a wealth of knowledge & experience.
"Simon Say's" the secret to maintaining a busy schedule without burning out is getting the balance right. Work hard &rest hard! Ensure your exercise program is balanced & complimented with good nutrition &quality rest. This was vision behind his business name Best Balance Health & Fitness.
Simon uses Sunday to re-energise spending quality time with his wife Neary & daughters Inari, Sarayah & Aniyah.